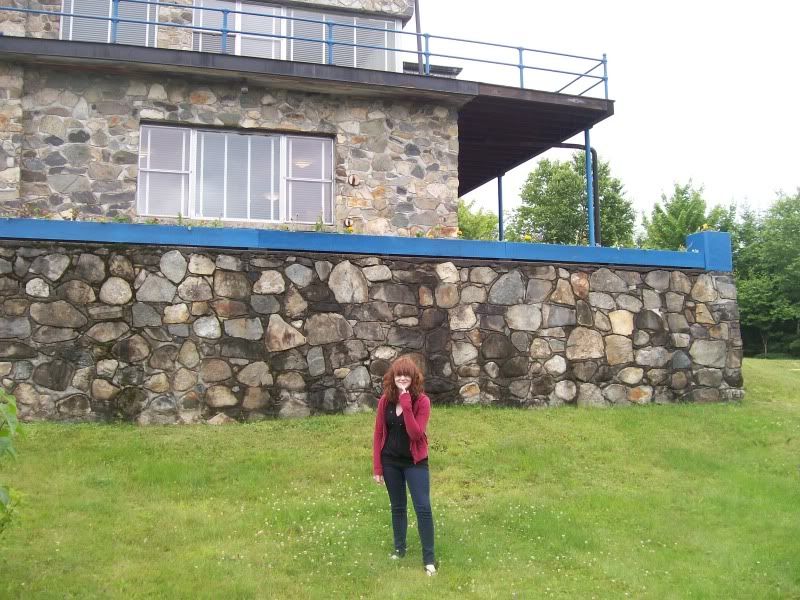 -->
If you ever find yourself in Rangeley, Maine and have exhausted all the resources for having fun that you can find (such as the hardware store and ice cream stand), take a ride on over to the Wilhelm Reich Museum. You will not be disappointed if you are looking for an adventure.
We learned about this place in a book called Weird New England so we expected it to be a little bit wacky but weren't fully prepared for the amount of weirdness we were to experience.
Wilhelm Reich was a scientist who studied under Freud and then moved to Rangeley. He supposedly discovered an energy he called "orgone" that he used to treat cancer and control the weather He also ended up in prison for the last days of his life.
So the tour started in a small dark room with folding chairs set up. We had to watch a DVD about Reich's life that lasted way too long to occupy our attention. Luckily our tour guide, who sat in the corner, interjected random facts she thought were funny throughout the presentation. After the video, we were brought into the house/laboratory and told not to take any pictures because they didn't want the pictures to be sold to outside media …. (I hope it's ok for me to be writing this!)
The first floor had all of Reich's weirdo machines and contraptions: like the cloud buster that could create or dissipate clouds and an orgone chamber for someone to get locked into. Upstairs was his bedroom, living room, library and examination room – and I don't believe there were doors to any of these rooms. There were weird books and paintings and pictures of his wives and girlfriends. On the third floor was his observatory and painting room that stepped out onto the roof with such a beautiful view of the mountains all around. After the official tour, we were brought back down to the first floor so that we could quench our insatiable curiosity of his machines – which apparently was not satisfied by the first 25 minutes we spent looking around in there.
We then walked a little way into the woods to find Reich's tomb and another cloud buster. After we looked at all of his books in the gift shop we left and our watchful tour guide waved wildly and yelled when we went the wrong way – it would have been a disaster if we had continued and met the HOARDS of people trying to make their way to the museum. We went down the road a little way to the conference room because we had to go to the bathroom. This building apparently holds the wackjobs who spend $275 to come to the museum for 4 day long conferences annually to discuss Reich and his work. The door wasn't locked and it didn't look like there was anyone in the building so we seized the opportunity to explore.
The reading room housed all of Reich's writings that they charged $20+ for in the gift shop. I resisted the urge to swipe any of them. There was also the actual ORGONE ROOM! A whole room that we could sneak into – just like the tiny compartment we weren't allowed to touch in the museum! So, anyway, we were poking around and taking pictures (oops!) when a man burst out of a closed door at the end of the room half-yelling, "MAY I HELP YOU?" He was mad scientist from the neck up and lumberjack from the neck down and he very nearly gave us all a heart attack. We all were semi-nervous due to the ridiculous nature of the situation we suddenly found ourselves in and told him we were just looking, as I hid my camera from him. He very quickly ushered us to the door and asked, "Can I answer any questions for you?" Our mom answered, "I wouldn't really know where to start!" and he barked, "IT'S REALLY NOT THAT HARD!" And we left.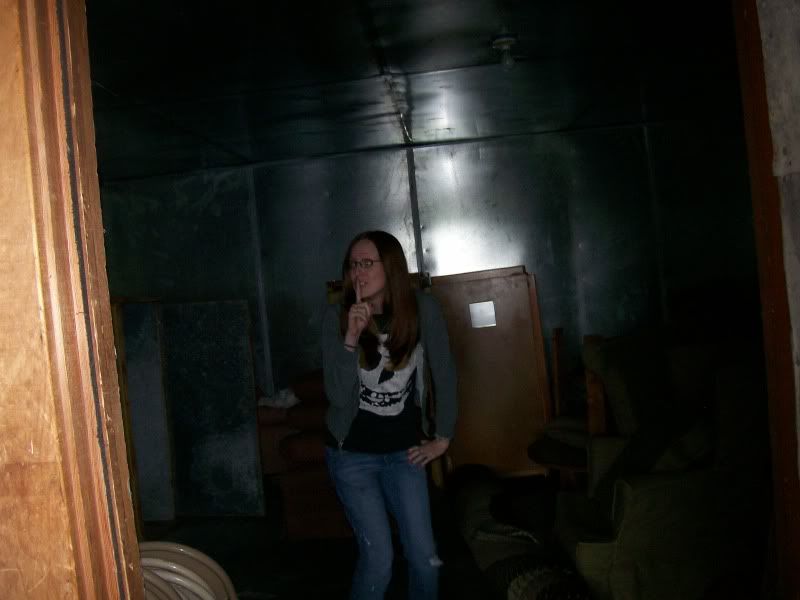 Rangeley on Dwellable